New to Twitter? Wondering what an earth tweeting and hashtags are all about?
After the success of our one-to-one social media training we recently launched our first Twitter workshop for beginners and plan to roll out more dates in the future. Read on for a taster of what to expect as well as advice on how to embark on your Twitter journey.
Why is Twitter Good for Businesses?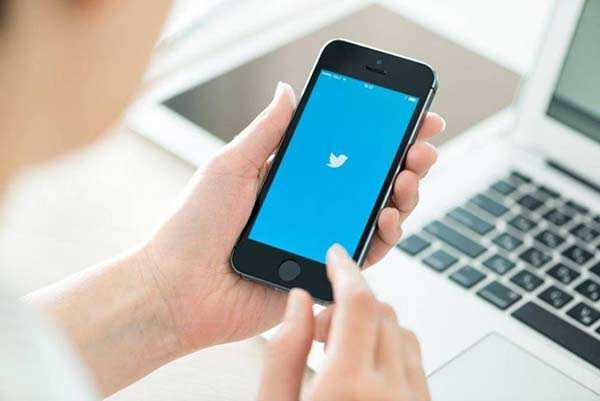 It is free – Twitter is a free marketing tool allowing you to engage with people around the world.
Search Engine Optimisation (SEO) – Google indexes tweets; this means that your tweets may show up in Google's search result pages.
Communication medium – Twitter will allow you to connect with potential and existing customers. You can keep them up-to-date on company news, products, promotions, events etc. This can generate leads and increase sales.
Customer feedback – Companies often use Twitter to obtain customer feedback, to listen to their target market and react accordingly. Many companies also opt to use it to offer support.
Brand awareness and refinement – Twitter can be used to reinforce your company's brand personality as well as help you to become recognised amongst your target market.
Research – You can use Twitter to evaluate your competition by analysing their post content and behaviour.
Knowledge – Twitter is a great way for you to keep up-to-date with industry news and developments.
Twitter Terminology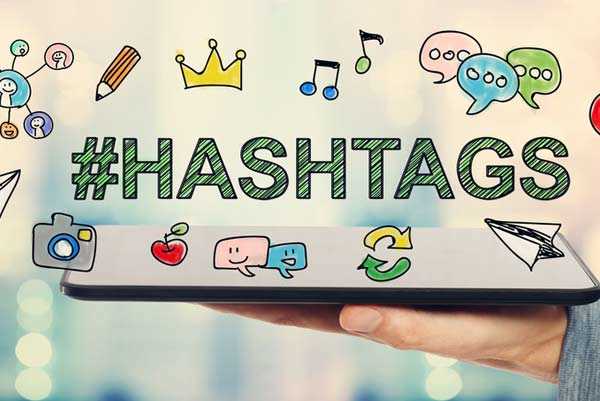 Tweet: A public message up to 140-characters long.
Retweet (RT):Re-sharing someone else's tweet.
Timeline:A list of tweets from users that you follow.
Handle:Your username, for example ours is @athenawebltd. This is what identifies your profile. You can use this within your advertising so that people know how to find and follow you.
Mention (@):A way to reference another user by their username within in a tweet (e.g. @athenawebltd). When you mention another user they will be notified.
Direct Message (DM):A private, message between users.
Hashtag (#):Help to categorise tweets making it easier for users to find, track and participate in content that they are interested in.
Trends: Identifies topics that are popular at that given time and therefore lots of people are tweeting about.
Moments: A selection of related tweets combined together to form a story. Moments let users keep up-to-date with the best of what is happening without having to follow loads of new people or continually watch local trends.
Lists: A group of Twitter accounts. You can create your own lists or subscribe to those created by others. Viewing a list's timeline will show you a stream of Tweets from the selected list.
Step 1: Setting Social Media Goals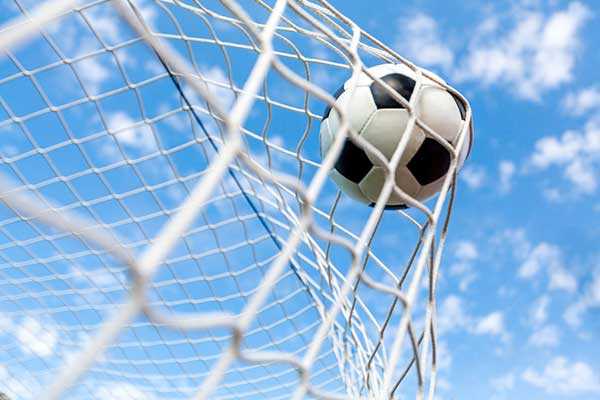 Part of a good social media strategy is to set goals, this should be done before you even think about setting up your account and introducing yourself to the world of tweeting.
These goals should support your business goals.
Goal examples:
Generate leads.
Increase conversions.
Raise brand awareness.
Aid customer support.
Share information.
You may have more specific goals for your strategy.
Exercise: List your social media goals below.
Step 2: Setting up your Twitter Profile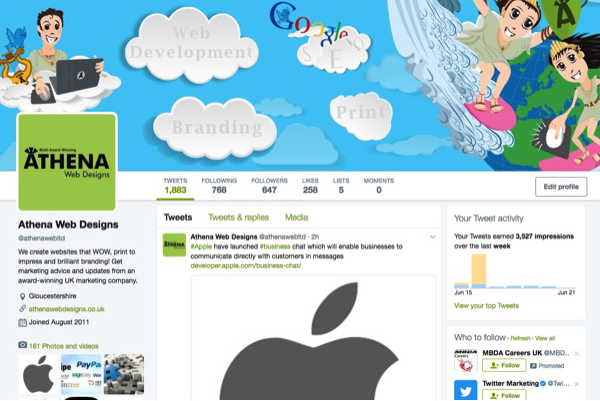 To setup a Twitter profile for your business go to https://twitter.com. Click on the sign up button and then follow the on screen instructions.
During the sign-up process you will be asked for your name, this is where you can claim your Twitter handle. You ideally want one that is as close as possible to your business's name. You are limited to 20 characters.
Verify your email address and telephone number.
Before you start following and interacting with other users it is important that you make your profile look legitimate.
One key element is to make sure that your profile is fully completed…