We love WordPress and we also love some of the fantastic plugins that are available to help transform an average website into an amazing one.
Take a look at our top 20 recommended WordPress plugins, tried and tested by us.
Contact Form 7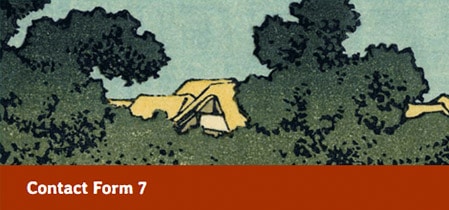 If you are looking to add contact forms to your website then this is the plugin for you. There are lots of WordPress plugins that have been developed for creating forms but this is one of our favourites and what's more it is free. It allows you to easily create custom forms and add them to any page or post by copying and pasting what is known as a shortcode.
Get the plugin: contactform7.com
There are also some great extensions for this plugin:
Live Drag and Drop Builder for Contact Form 7 – this transforms the Contact Form 7 interface, allowing forms to be created using drag and drop functionality. Perfect for those with no coding knowledge.
Flamingo – Worried that you may miss or accidentally delete some of the messages that get emailed to you via your website's forms? Flamingo will store all messages in the admin area giving you that extra piece of mind.